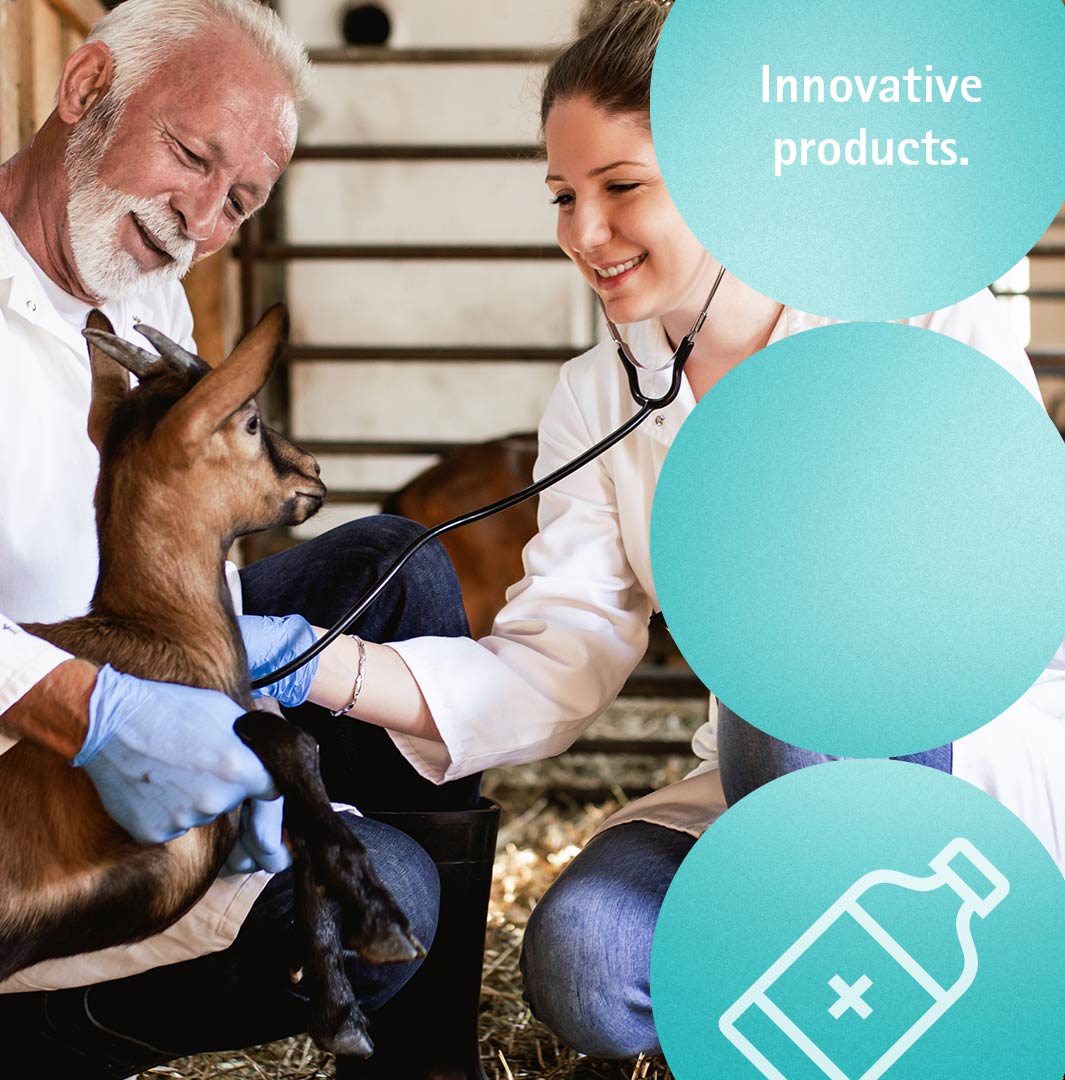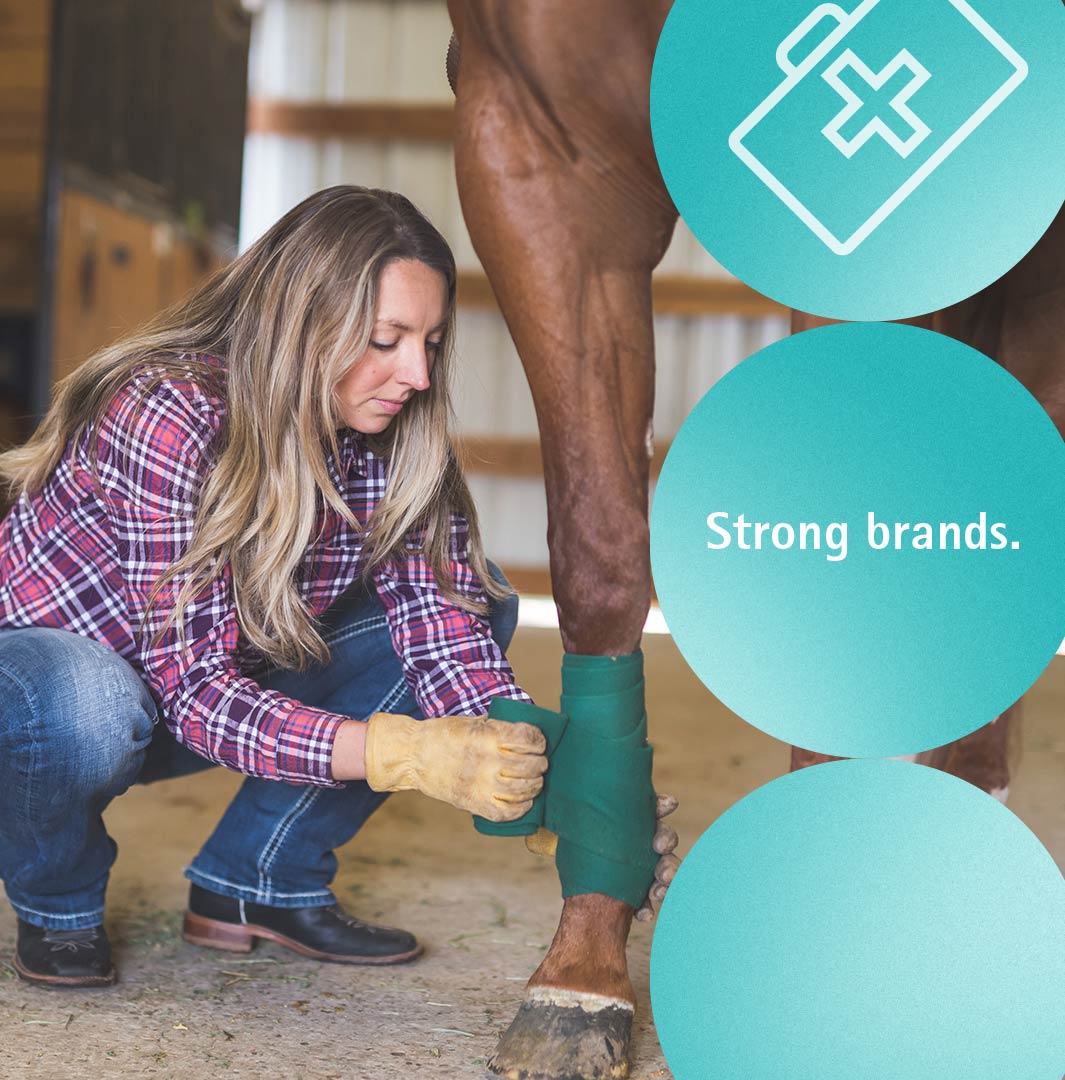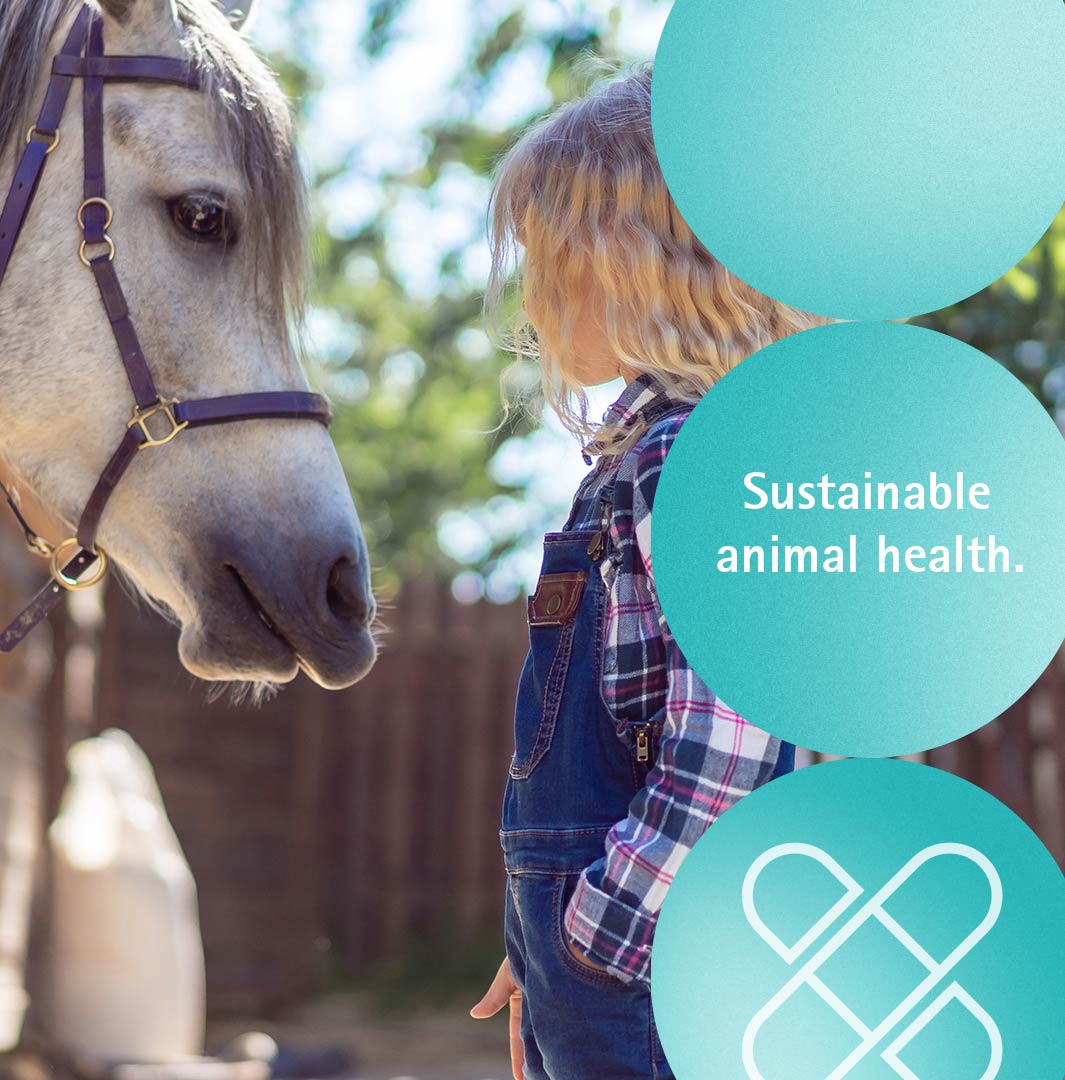 Innovative products. Strong brands. Sustainable animal health.
Innovative products. Strong brands. Sustainable animal health.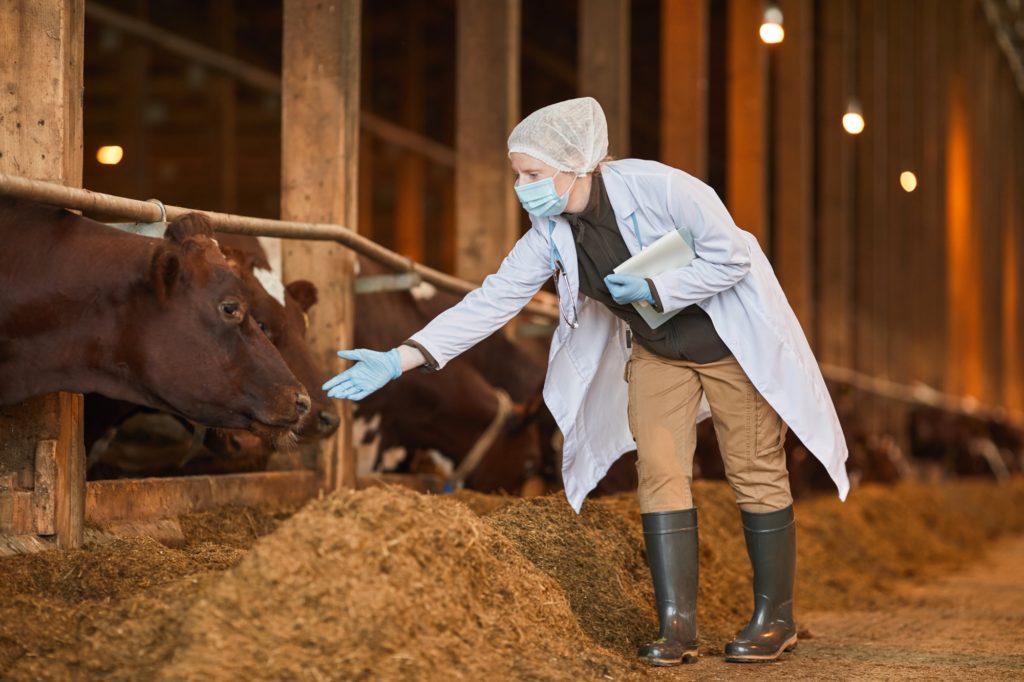 Everything from a single source: wound treatment, hygiene, practice equipment
On the basis of many years of experience and in direct cooperation with you, our customers, and our extensive network of specialists, we are constantly developing our products and brands - always looking for more innovative brands and economic solutions with the aim of matching your needs and our own requirements in terms of progressiveness and sustainability even better.
In our current ROGGvet catalogue you will find a product range of strong brands at the human medical level, which combines economic efficiency and innovation. Our portfolio, which is largely tailored to large animals and cloven-hoofed animals, covers not only wound treatment and fixation with bandages and dressings, but also the areas of hygiene and practice requirements. In addition to large animals, we have now devoted our attention also to small animal practices with the DERMAVET LAVAPIROX® brand.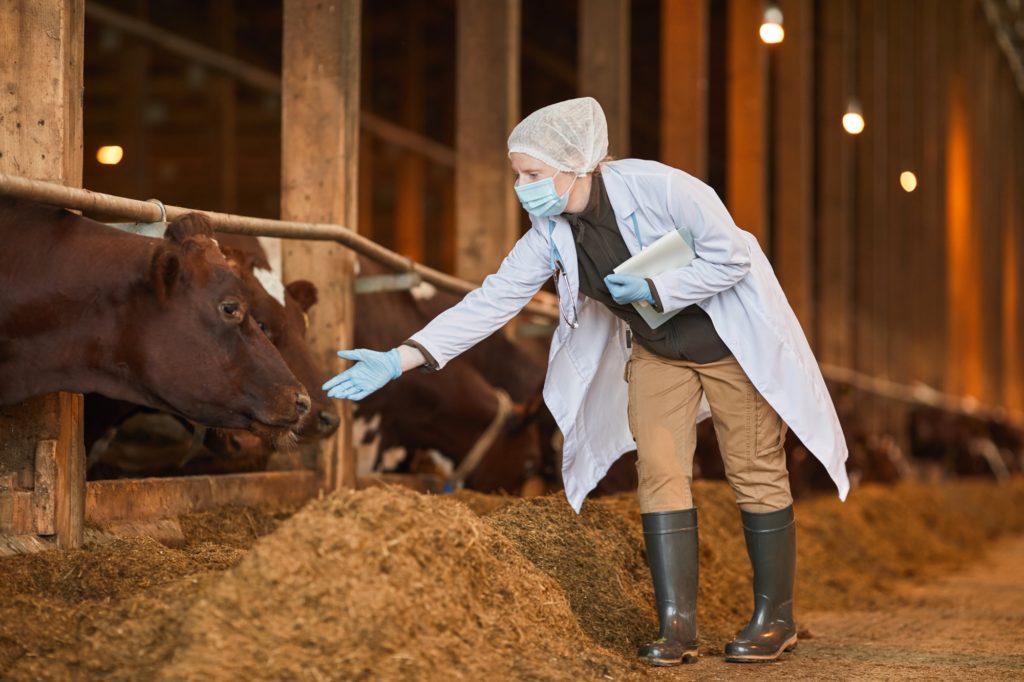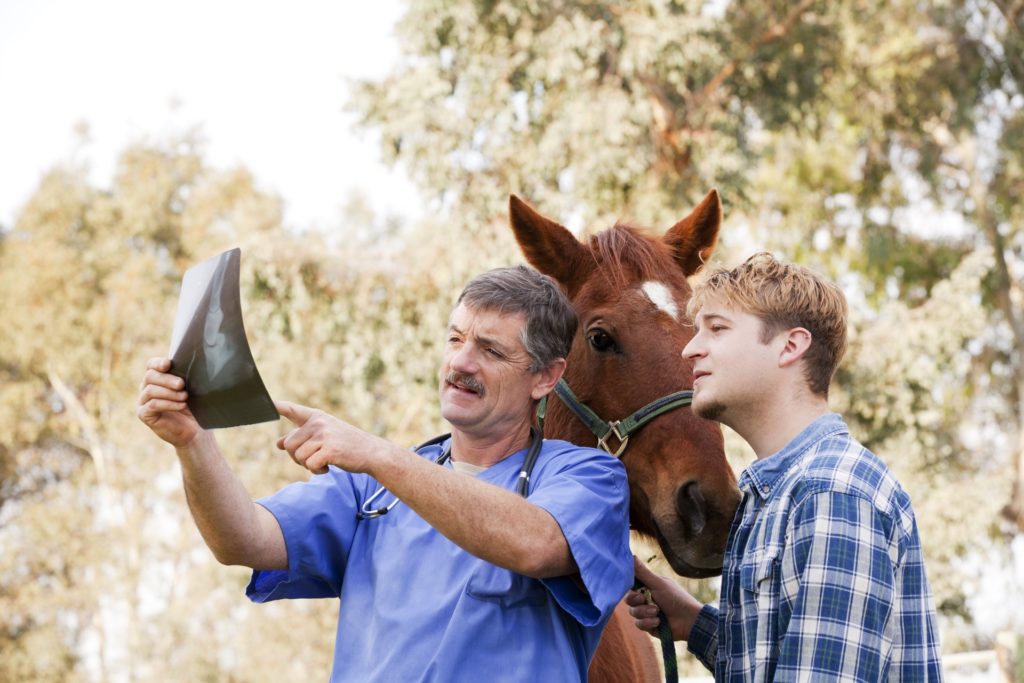 At ROGGvet, we don't just see ourselves as a retailer of veterinary products, but as your reliable partner for animal health. Our customer service and our sales force know your everyday challenges and are always at your disposal for questions, personal advice, and suggestions.
We deliver the products you need within a few days, and if anything doesn't go according to plan, we promise you transparency and quick, fair solutions.
But fairness and transparency is not just a principle that guides us in our customer relationships. ROGGvet is a division of ROGG Verbandstoffe GmbH & Co. KG. Everyone working here is part of a diverse team that offers equal opportunities, family-friendliness, and individual work models - regardless of nationality, worldview, origin, skin color, gender, age, lifestyle, and everything else that makes people who they are.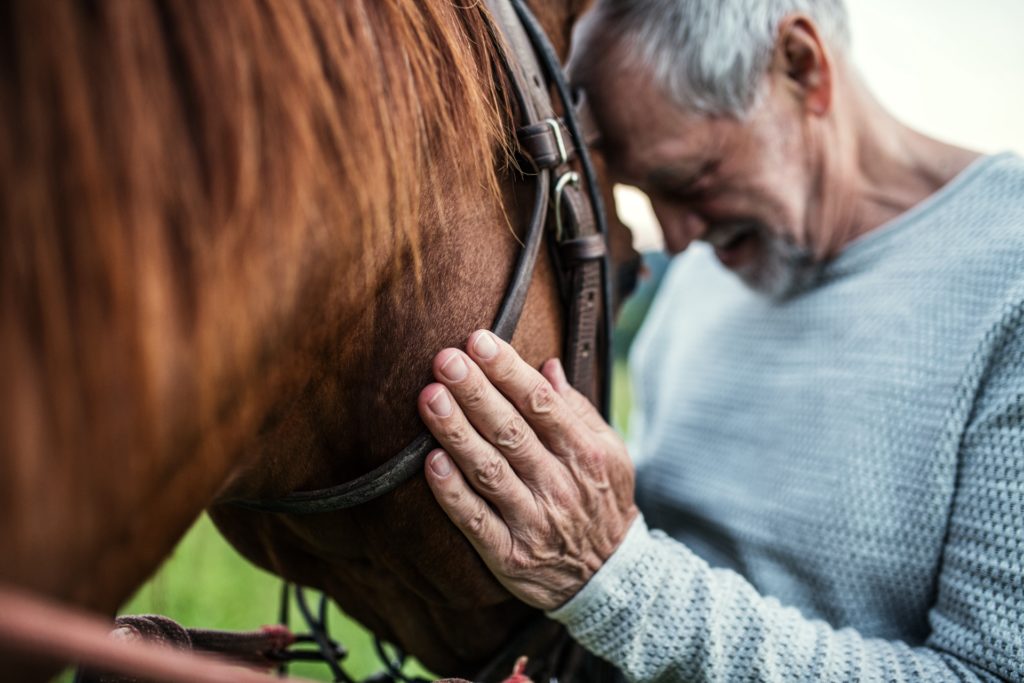 Extraordinary quality at extraordinary times
More than ever, our world is in upheaval. Scientific and social change is omnipresent and veterinary medicine is continually faced with new challenges. At the same time, however, new possibilities are opening up for a contemporary, environmentally conscious care of animal patients.
ROGG has been a pioneer in modern wound treatment in human medicine for more than 50 years - for three years also in veterinary medicine with our quality brand EQUIMOLL® and our partner brand benartis. We are guided by the same credo for animals as for humans: innovation and health are inextricably linked.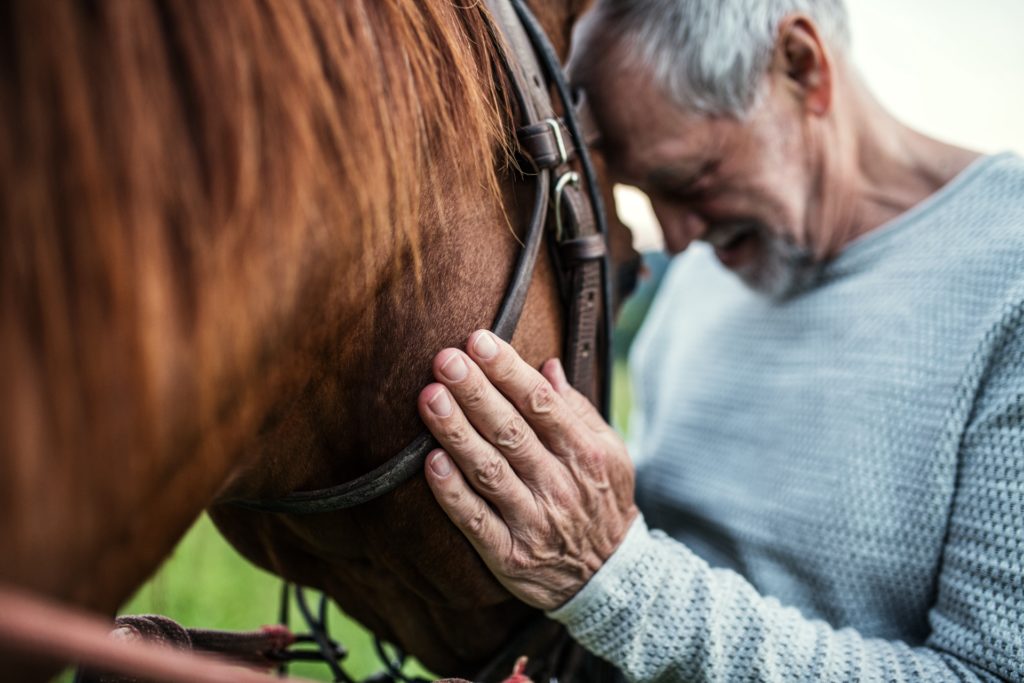 Project "Sustainable Animal Practice"
Environmental protection and sustainability are considered major challenges for medicine, especially under the steadily increasing economic pressure - also in veterinary practices. We, at ROGGvet, believe that responsible use of resources, economic efficiency, and modern medical care can not only be combined but must be brought together. In concrete terms, this means: shortening treatment times through particularly innovative approaches, reducing packaging waste and minimizing the ecological footprint. Because humans and animals are dependent on an intact environment.
We, too, make our contribution to the "Sustainable Veterinary Practice" project and are constantly optimizing our own workflows and processes with the aim of optimal future viability. We ship climate-neutrally with GLS and get 100 percent green electricity from "Lichtblick". Thanks to other solutions, we will soon be able to reduce our packaging waste by 80 percent. And we won't stop there.
We would particularly like to emphasize that our new catalog and the associated print products were produced sustainably; on 100 percent recovered paper, with vegan colors based on vegetable oil and electricity from renewable energies. All CO22 emissions that arose in connection with these print productions were recorded and offset by the PROJECT TOGO climate protection project for natural forest reforestation.